Back to Blogs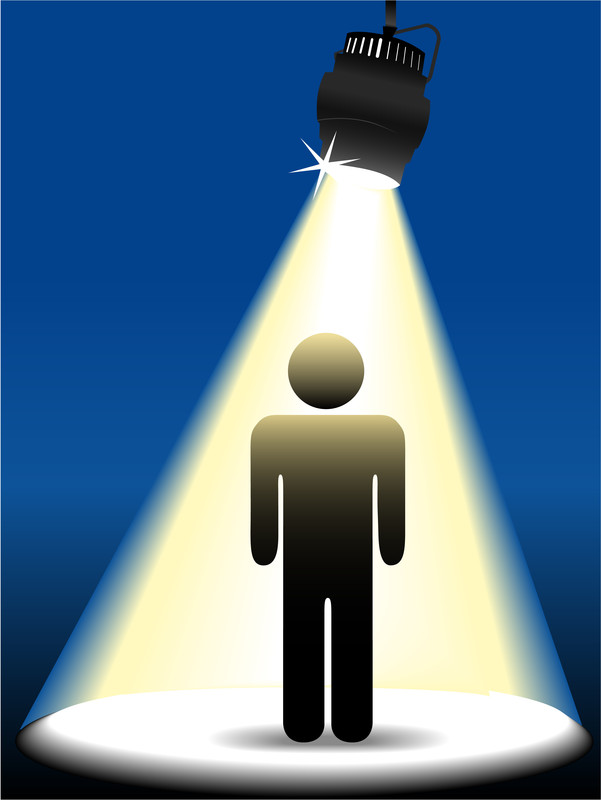 What's your pitch? Why you need to be your own PR Manager
As humans we're wired to connect with with another. And when people make us feel comfortable around them it's easy to open up and tell your story. If you're meeting in a bar that's probably no problem. But when you're trying to get yourself a new job, what you say and how you say it has to be planned and measured.
When it comes to a career history we've all had highlights and we've all had bumps in the road. Things that didn't go to plan or that maybe didn't go our way. Many of us agree that these experiences are often the ones that teach us the most, but more often than not these experiences also come with an emotional undertone, feelings of loss, of injustice or victimisation.
When it comes to work history and getting the next job, you can't just blurt it all out. You need to carefully craft your career story - your pitch.
Why? Because not managing your message might cost you an opportunity.
Potential employers are trained to read between the lines and to look for risks, reasons you may not be a good choice.
As recruiters people often tell us the long version of their story and focus on the hard luck. The merger that didn't include you, the business that got sold, the manager with a personal vendetta. It's all life and it's all part of your story. But if you end up in front of a client, in a coffee meeting or an interview, you need to be prepared to sell yourself. The way you choose to tell your story can often be the difference between winning the role, or not.
What matters?
Honesty. It's never a good idea to lie or hide things, but it's very important to manage your message. This means being calculated in how you present the facts. Keep it concise and relevant, most of the time you don't need the detail or the long explanation. Keep your tone positive - even if things didn't go your way focus on how it's helped you grow.

Your delivery. Be approachable and confident but don't brag, or focus on hard-luck. Just focus on the commercial facts and what it meant for you.

Clarity. Be clear in your communication, keep it simple and easy to follow.

Conciseness and Relevance Have a concise background story that establishes your relevance to/and interest in the potential role

Positivity. Have only positive things to say about everything you have done and everyone you have worked for.

Planned. Always have a good reason for leaving your current job that shows commitment to a future role
The things we recommend you prepare are as follows....
1. Be prepared to introduce yourself - in 30 seconds or less. What's your profession, where have you worked, what's your speciality area/passion? What makes you good at what you do?
2. Describe your experience - outline what you've done at each company you have worked for - again in 30 seconds or less. What did you do? (Your mandate) what did you achieve? Why did you leave? How did you grow?
3, Why are you leaving? Again you need a tight pitch for this question. One that suggests your real interest in the new role
4. What if you've not been working? It's critical that you acknowledge what you've been doing and find a positive spin on it (project management skills in a renovation, charity work, education...) that helps to show your intent to rebuild your career. The main thing is to be clear about what you can bring potential employers as a result of your break.
Here's a quick example:
Background:
"I started my career as a graduate at xxx Insurance working on helpdesk and gained expertise in infrastructure through my involvement in a number of key business projects including data-centre migrations, call-centre changes and the transition to cloud technology. This has given me a good balance of hands-on technical knowledge, project management expertise and IT Management experience. My technical experience includes ...(a few key headlines)
I've been the IT Manager at XYZ company for the last 5 years and lead a team of 5 across 2 offices. I am accountable for system performance, issues resolution and technology. I work well with others and pride myself on streamlining processes to provide a high level of IT service to the business. I focus on being up to speed on technological changes, optimising costs and motivating the team to deliver strong service."
Recent job history:
As IT Manager at XYZ company I report to the General Manager and am accountable for all IT initiatives including infrastructure, operations, backups and support for a user base of 140 across Sydney and Auckland offices. In this role I have gained strong leadership experience and have put in place improved systems and processes that have streamlined operations and saved up to $400k in costs. I really enjoy having the opportunity to work closely with management and influence outcomes whilst still being hands on with the wider team.
Why am I looking for a job?
This role has given me an amazing leadership opportunity. I have initiated a number of projects which have improved IT operations, through changes to internal processes, technology and vendor contracts. With this in place the role has become less challenging and I would love to put my skills to use in a bigger business with new and different challenges so that I can continue to develop and grow.
​