Back to Blogs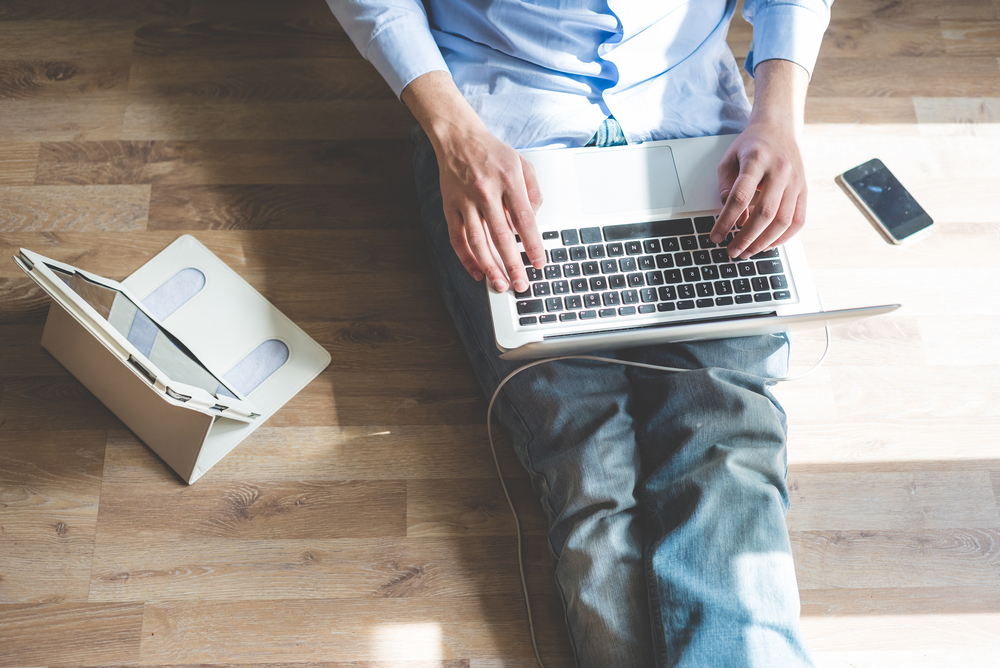 How these Australian start-ups are shaping the entire IT industry
The Australian IT and tech sector is making waves. Both within the national economy and workforce and in terms of international recognition. The landscape of the whole sector is changing as the belief that Australian companies can outcompete the biggest international technology companies firmly takes hold.
The phenomenal international success of homegrown IT companies such as Atlassian, Campaign Monitor, and Freelancer has provided the evidence that the Australian IT industry needed to show that great local ideas and talent can be turned into multibillion-dollar companies without having to leave Australian shores.
The power of start-ups
There is little doubt that in Australia, like in many countries around the world, the current driving force of the IT industry is in start-ups. Due to the rapid changes occurring in the technology sector, start-ups are able to predict trends and take advantage of emerging technologies. While larger companies are also reacting to these changes, in most cases it is more difficult for them to be as agile as most start-ups can be.
There is also a general perception that start-up companies are more aligned with the work aspirations and practices of Millennials. Many start-ups place a strong emphasis on work flexibility - for example allowing employees to work from home, work across different departments within the company, or have unrestricted leave policies. There are also the more commonly talked about perks that many offer such as ping pong tables, free food, break-out areas to relax and brainstorm, and modern office layouts.
How start-ups are shaping the entire IT market
There is little doubt that successful start-up technology companies are currently at the top of the list for many prospective employees.
Spark Recruitment Director, Luke Singleton, believes that at present, start-ups are the driving force bringing exciting change to the IT market.
"They are establishing themselves as talent hotspots, leaving more traditional businesses fighting to keep up with the disruptors and innovators. In response, larger companies are forced to change their company culture and employment branding to make their work environment more appealing and their IT environments more dynamic. Internally, they are adopting many of the processes and mindsets from within these start-ups but still operate with more embedded systems and processes. The benefit of this is that these 'hybrid' environments are actually more appealing to many employees."
In addition to offering more modern work offices and working practices, some large companies are going even further to promote flexible working environments by hosting project teams in co-working spaces. This is to offer employees the opportunity to work temporarily in other work locations as well as providing the networking benefits of working in a mixed company environment.
However, it is also important to be aware that just because larger companies might be looking to adopt the trappings of a start-up (perks and ping pong), those types of practices can sometimes actually hurt staff retention if the job content isn't aligned to the culture they're trying to create. A good motto to remember is, "The perk isn't the work."
Insights for job seekers
While working at a startup is desirable for many new IT graduates, it is also important to recognise that many promising start-ups are very hard to get into.
The types of skills and experience you need to demonstrate at interview include: high performance on technical skills tests, demonstrated ability to collaborate and deal with change, the ability to think innovatively and learn new technologies.
Because start-ups are more dynamic, employees are expected to add value beyond their "silos" and become involved in many different aspects of the business.
Due to the large number of applicants that successful IT and tech companies receive, it's unlikely that you'll be able to land an interview simply by adding your resume to an already towering stack accumulating on the desks of their HR departments.
One of the best ways to approach these types of companies is to register with a specialist IT and tech recruitment company such as Spark, that recruits only into that sector and has close client relationships with many top companies. This will significantly boost your chances of an interview if your skills and working style closely align with the culture of the company that you're interested in.
The top companies redefining the Australian IT industry
Atlassian
It is hard to talk about successful Australian IT companies without mentioning the most successful of them all to date, Atlassian. Started by University of NSW friends, Mike Cannon-Brookes and Scott Farquhar, they famously founded the company in 2002 on the back of a $10,000 credit card debt and have since turned it into a US$10 billion company. This makes it more valuable than much larger iconic Australian companies such as Lend Lease or Qantas.
Atlassian's success has come on the back of developing a range of workplace collaboration and messaging applications including Jira, Confluence, and Stride. It has also more recently focused on acquiring other successful start-up apps to add to its portfolio of products, such as the 2017 acquisition of Trello, which not only broadens their product offerings but also makes the company more resilient against changing technology and communication trends.
Atlassian now has more than 100,000 customers and is set to earn more than $1 billion in revenue in 2018. With this constant growth in products, customers, and revenue, there is little doubt that Atlassian will continue to the lead the way for Australian IT companies in the near future.
ROKT
ROKT is a relatively new arrival on the tech scene and is rapidly gaining momentum as a serious player in the digital marketing space. Founded in 2012 in a small office in North Sydney, the company has steadily expanded with additional offices now located in Melbourne, New York, Los Angeles, San Francisco, London, and Singapore. It was founded by former Jetstar CEO, Bruce Buchanan, who bought a stake in an existing digital advertising business, Rocklive, and rebranded it as ROKT in 2013.
ROKT has created an e-commerce transaction marketing platform that allows businesses to monetise their websites by offering customers additional products and offers as they are completing a transaction. These offers are powered by machine learning algorithms to present customers with targeted products most likely to appeal to them.
ROKT is highly regarded as a place to work due to a real willingness to invest in maintaining a dynamic work culture. In addition to offering the types of perks common at modern tech companies, it is also well known as a company that offers its employees plenty of growth opportunities or the option to move to one of its other international offices.
Tyro Payments
Tyro is a fintech company that started its life in 2003 as MoneySwitch. It initially entered the market as Australia's only independent EFTPOS provider but quickly expanded into credit cards and was later granted a banking license. It now serves more than 12,000 businesses and processes over $6.5 billion annually in card transactions for the retail, hospitality, and health sectors.
In 2016, the company was named the 43rd most innovative fintech company in the KPMG Fintech100 survey. It also sits on the Prime Minister's advisory panel and is a regular contributor to the discussion of the future regulation of the Australian banking industry. 2017 has seen a period of rapid growth for the company, beginning with the announcement of a partnership with Afterpay. It has also seen revenue increased 28% in the first half of the year and the number of employees expanding by 40% to more than 300 staff.
Viator
Although now based in San Francisco, following a $200 million acquisition from TripAdvisor in 2014, Viator is another great Australian IT success story. It is one of the largest online tour and activity booking agencies in the world and its success has been largely driven by its tour curation model. Rather than simply listing every possible activity in each city, Viator has taken the approach of listing only a selection of the best tours and activities, offering more than 20,000 handpicked location and activity options to travellers.
Viator also offers a range of other useful tools including rating systems, reviews, and recommendations on its range of activities. People can browse suggested itineraries or set up accounts to plan, manage, and make bookings. It additionally offers various local language sites that serve European, Japanese, and South American markets as well as the Australian and North American markets.
Engineering Vice President, Jeff Lewis, attributes the company's success to embracing the transition to mobile, where people can search and book tours at their new destination. The strength of the company is also bolstered by its range of affiliate sites and partners such as hotel chains, airlines, and online travel agencies. Now that it operates as a subsidiary of the very well-known and established TripAdvisor, its already bright future has been secured.
Campaign Monitor
Campaign Monitor is another great Australian success story and was self-funded and profitable since its inception a decade ago. This is an admirable achievement for any start-up, let alone for a tech company, that despite rapidly increasing valuations often take many, many years to see their first profits.
Its email campaign software now boasts more than 130,000 paying customers and more recently it has had access to $250 million in venture capital. This has seen Campaign Monitor significantly expand its operations to establish new bases internationally and has also allowed the company to offer its employees an ownership stake. This is something that is a huge drawcard for employees who want to feel part of an organisation, not just an employee of one.
While the company's core business remains its simple email newsletter tool, it has also expanded its product range to other marketing automation tools. Coupled with many recent high profile hirings and several key acquisitions, this has ensured that the company's rapid rise will continue in the near future.
Canva
Canva is a graphic design software company that offers a wide range of tools to creative professionals. Founded in her mum's Perth living room ten years ago, university student Melanie Perkins saw the opportunity to create a graphic design platform that was simpler and cheaper than other professional design software such as Photoshop. When it launched in 2012 it quickly gained a large pool of users (750,000 in just its first year). This proved that Melanie's initial instinct that there was a huge demand for easy to use design software was right on the money.
Canva now boasts more than 10 million users and is valued at over $1 billion based on its recent venture capital raising. Its success is partly due to the wise move in 2014 to hire former Apple chief evangelist, Guy Kawasaki. His presence, along with the more than 15 million followers he has across various social media platforms, has provided the awareness that the company needed to become a truly international success. It is now available in 39 languages and has users from 179 countries.
With its already large pool of global users and the ever-increasing need for people to create graphics and designs for online content, it's clear that Canva's potential is only just starting to be realised.
Insentra
Insentra is an IT services provider that offers technical and managed IT services. Since its launch seven years ago, the Sydney based company has boosted its workforce from just five to close to 100 spread between Australia, New Zealand, and the UK.
From the outset, it has been focused on becoming the service provider of choice across the Asia Pacific region while creating a work environment that founder Ronnie Altit calls one that, "You never want to leave". While this may sound like a throwaway line that any CEO might say, in his case it seems to be well supported by current and former employees as Insentra has consistently appeared in the top ten of the annual Australian Best Places to Work study, placing 4th in 2017.
The company's core business units include data migration, cloud and collaboration, professional services, cybersecurity, training, and application delivery. What distinguishes Insentra from many other managed services providers is the company's early recognition that project partners were looking for professional and managed services that also included project planning and management. Its key vendors include many high profile tech companies including Microsoft, Symantec, Citrix, and Veritas.
Prospa
Prospa is a fintech with a focus on small business lending. It has made a dramatic entrance to the large SME market, lending more than half a billion dollars to over 12,000 businesses since 2012. This can be attributed to its innovative online, customer friendly lending model where all necessary documentation can be submitted online or via linked bank accounts. This means that customers can receive approvals in as little as 10 minutes and have funds in their account the next day.
This disruptive lending model has led to the company doubling the size of its loan book in the last 12 months and increasing its team from 90 to 150 people. Its success has not gone unnoticed as in early 2017 Prospa won the Lending Innovator of the Year Award in the inaugural FinTech Business Awards and was the fastest growing technology company in Australia for 2015 and the third fastest across Asia.
Sirca/RoZetta Technology
SIRCA was established in 2005 and was one of the first organisations working in Big Data in Australia. It is a fintech company that works in partnership with RoZetta Technology, where SIRCA is the not for profit arm of the organisation and RoZetta Technology represents the company's commercial Big Data and analytics services.
CEO of SIRCA and RoZetta Technology, David Sharpe, believes the secret to successfully running an Australian fintech is to have the "creativity to find opportunities, innovation to deliver it, and a key focus on collaboration".
He believes that the success of major innovations is dependent on the staff within the organisation collaborating across many different roles, thereby making the most of people's skillsets in different areas.
Today, the company pools over ten billion financial transactions daily and manages more than 2 petabytes of historical financial data. This allows for the development of big data insights that can be applied to programmatic trading for financial institutions and governments around the world.
Envato
Envato is a Melbourne based digital marketplace, that allows users to purchase a range of themes, graphics, video, audio, photos, and 3D models. Similar in scope to Canva, the company targets web designers looking for low-cost content but also offers other useful tools via its marketplaces such as Photoshop actions, plugins, an online learning service, and the ability to hire freelancers.
While the company is now 11 years old, it has so far avoided the temptation to go public, instead remaining in the hands of its three company founders. It also consistently features in annual lists of the best companies to work at in Australia and in 2014 was recognised by JobAdvisor as "Australia's Coolest Tech Company". This isn't too surprising since around one-third of its 300 staff work outside of the company's Melbourne headquarters and they are also offered the opportunity to work anywhere in the world for up to three months as part of the company's deliberately flexible working policies.
As another indicator of the type of culture and reward structure the company is fostering, last year it gave away US$1.2 million as part of the company's profit share program, even sharing the profits with employees who had left the company during the last year.
Summary
Each of the above companies is forging ahead with becoming major international players rather than limiting their customers or focusing solely on the Australian market. It is this kind of leadership within the IT industry that is influencing the direction and culture of many of Australia's other successful start-ups and inspiring the next generation of IT graduates and entrepreneurs.
Spark are actively recruiting for many start-ups just like these right now - if you are interested in learning more about potential opportunities then you can submit your resume below and we will contact you with any suitable opportunities, or you can email me at luke.singleton@sparkrecruitment.com.au
Submit Your Resume Below
>