Back to Blogs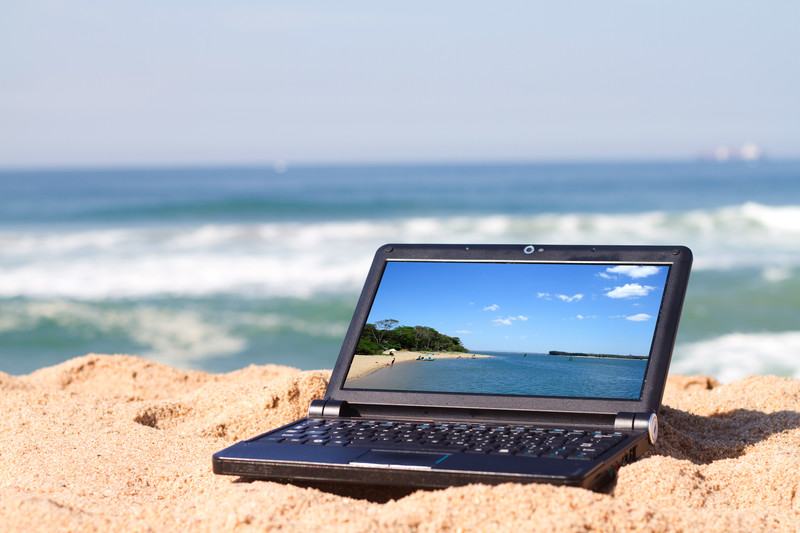 Gearing up for a job search in 2018? Here's your summer homework!
Getting yourself 'market ready' is a time consuming process. Summer is a great time to get ahead of the game.
As one year ends and another starts it's a natural time to think about what you want for the year ahead. And you're not alone. The summer break is a time when lots of people finally have the breathing room to think about their career plans.
Job-hunting can be fast and painless but more commonly it's a longer game than many people are expecting. Most people think that they just call their favourite recruiter and the magic will follow, but the market's just not like that anymore. With many roles recruited directly, and hot competition, you really need to put yourself in the driver's seat from the outset. And if you're lucky enough to have slow-time or holidays on the horizon you have a good opportunity to nail it. The best advice is to get yourself market ready before you do anything. Get yourself in gear with a slick LinkedIn profile and a strong up-to-date base resume before you talk to anyone.
Why? Because you need to impress.
Here's a few helpful suggestions for your summer homework!
1. What are you looking for & why?
The grass isn't always greener. Make sure you have a compelling reason to change jobs that's grounded in your desire to keep developing and performing.
By forming a clear criteria you will be able to assess opportunities more strategically. Remember something may have to give along the way, but by carefully considering what matters upfront it's easier to make the call.
Things to think about:
What are you looking for in the next job?
What's critical to your happiness in the role?
What sort of culture gets the best out of you?
What new skills would you like to develop?
Where are you prepared to go geographically?
What are the non-negotiable factors for you ?
Are there any particular companies you're really keen on, who are they and why?
What is the reason you will give others for why you want a new job?
2. Clarify what you offer
Organisations are mainly interested in what you can do for them. It's important to be able to communicate a clear, confident professional positioning.
You bring a wealth of skills and experience shaped by the roles you have had before, the organisations you have worked in/with and the projects you have worked on.
You also have a unique working style and some key strengths that help you to deliver results.
It's essential to work out your competitive edge and define what it is that makes you a good choice. Don't be hard on yourself and don't oversell! It's critical to be authentic and be real. Remember, you are not defined by the role you are in or its title.
This forms the basis of your professional positioning. Ultimately you'll need craft it into just a few sentences for your resume and a short paragraph on your LinkedIn. It's not easy to do but a very important step.
Here's some thought-starters
What's your background? How does this shape your approach to your current profession?
What specialist expertise do you have?
What are you known for?
Why do people enjoy having you on their team?
What are your strengths?
What's your working style and how do you work with others?
How do you get things done in an organisation?
What are your career highlights or greatest achievements and why?
What feedback do you consistently get in your reviews?
3. Research roles you are keen on
Research current vacancies to get clear on what companies are looking for.
Look on Seek/LinkedIn for interesting jobs within the genre you are thinking of. Read the job descriptions carefully. Start to list keywords and note any gaps in your skills. What might you be able to do to fill these gaps? (eg do an online course, get a certification)
When you're ready talk to people and recruiters to get more market insight, but ideally get yourself in order first!
4. Identify any barriers you may face.
Put yourself in the shoes of the hiring manager. What concerns might you have about your ability to do the job?
Haven't worked in this specific industry before?
New to the local market?
80 years old?
Whilst legal measures are in place to protect you from discrimination, sadly it still exists. Much of it at a subconscious level. If you face genuine barriers the best thing to do is to be proactive. Think about how you can overcome concerns or spin these to your advantage. For example, talk about your adaptability and demonstrate it with examples. This can provide important content for your cover letters, LinkedIn or resume.
Now you've done your homework it's time to start working on your essential documents.
5. Write a new resume from scratch
Don't look at a resume as a 'form to be filled out', it's critical that it's a really well thought out professional selling document. And like it or not, it takes time. Even as a professional I spend about 7 hours on each resume.
What makes a good resume?
Have a message- why should people believe in you?
Tell a concise, clear story about each role and what it involved
Focus on achievements not responsibilities. Include metrics to show you're results focused
If your role was technical summarise the context and technical environment for each role/project, and what you personally contributed.
Ensure that it's accurate, consistent and all career gaps are explained.
Put the most important information on the front page. Always include a career summary.
Present info in an easy to skim way using section breaks and bullets
Make sure it's well presented, with no spelling/grammar/formatting errors.
Spend more time on the most recent/senior roles and less time on the earlier ones. Compress roles 10+ years prior.
Aim for no more than 4 pages.
Build one consistent base resume that you can adapt for specific applications. E.g maybe adapt the role title, or emphasis on particular expertise or skills in your upfront positioning as relevant. For example if global stakeholder management is a critical part of a role you are applying for, you should increase the emphasis on global stakeholder management upfront.
Note, this is often more relevant for generalist managers vs specialist or technical roles. It's also not smart to have wildly different resumes in the market as it can undermine your personal brand.
6. Tackle your LinkedIn
This is perhaps the most important of all because it's your public 'ad' the thing people will look up if they want to know more about you
Whether you apply for a job formally, or chat to people in your network, you can be sure that people will check you out.
So… what matters most?
Have a really good photo- one that makes you look professional and approachable. (never have other people in there, cropped or not!)
An effective headline. You are not defined by your current role. What is the keyword people will most likely search for? How can you enhance it with your passion or specialist expertise?
An authentic summary section Strike the right tone, be approachable and warm. Tell your story and bring to life your "professional positioning" that you were working on earlier. Tackle the barriers if relevant. Make sure you include keywords relevant to your profession, even if as a list at the end.
Complete career experience Fill out the roles and dates accurately. In particular bring to life the most recent role. Make sure it matches your resume perfectly.
Other advice for jooshing your LinkedIn:​
Turn off alerts so you're not broadcasting your profile changes to your network.
Make connections once you're happy with your profile
Give and seek recommendations
Make sure that your LinkedIn persona is a genuine reflection of you.
What not to do? Don't oversell, don't use the third person tense, don't communicate confidential or inappropriate commercial information. Everything communicates.
I know you'll be exhausted thinking about it but if you've made it this far and are going to have a crack at getting yourself geared up for the job market this summer, good luck! Your hard work preparing will pay off in the long run with a more targeted search and hopefully a much quicker result.
But, we also know that this can also be an overwhelming and time consuming process. It's not easy to write about yourself or to curate your professional story, so if you need a hand we're here to help. Whether you're just looking for advice, a second opinion or someone to do it all for you, we can work with you to ensure you present yourself well and make a strong impact.
Contact me if you need a hand, or check out our website for more info
Lucy@yourspark.com.au
www.yourspark.com.au

'Your Spark' is a sister company of Spark Recruitment. We work with candidates from a wide range of industries, helping them to increase their impact in the job market.