Back to Blogs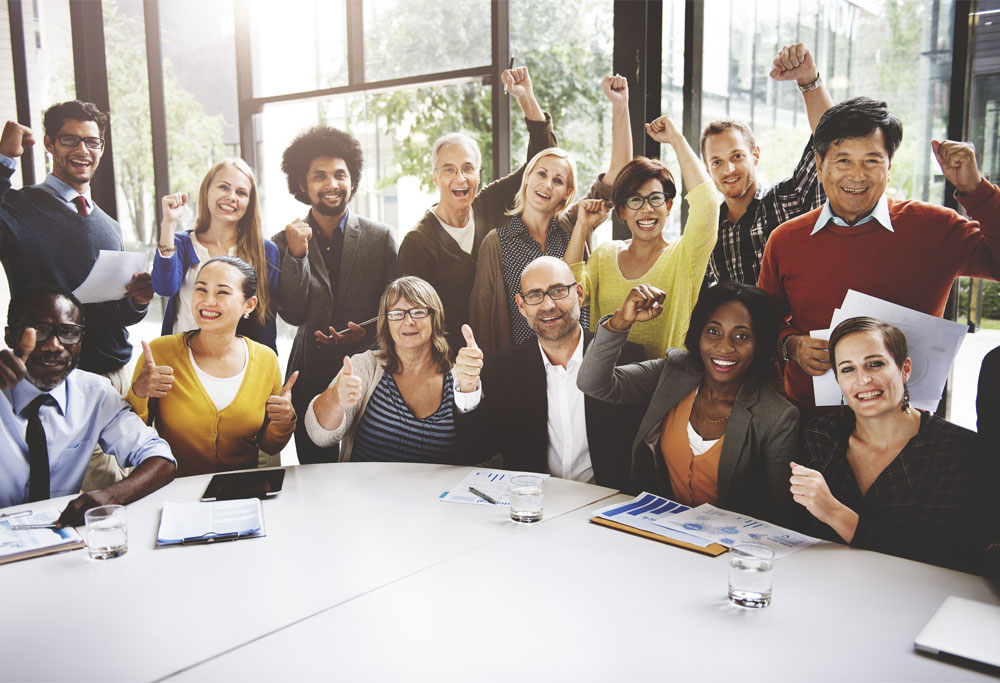 Bonuses back to retain top tech sector staff
MORE than half Australia's senior managers in the technology sector predict a professional skills shortage in the next 12 months as bonuses also make a return.
The Michael Page Salary & Employment Forecast 2011-2012, released today, finds average salaries in the technology sector will rise between 3 and 4 per cent.
But Michael Page technology national director Simon Meyer said increases of 5 to 15 per cent could be more common in the next 12 months.
"It means upward pressure, particularly for professionals between $80,000 and $200,000 in IT, because the demand for those sorts of individuals, especially in project-related areas, is quite acute," he said.
The report, which surveyed 1400 senior managers from Australia's corporate sector including 142 from technology, finds project and IT managers within the banking and finance sectors are in high demand to oversee core business data systems.
There was also demand for senior business analysts in retail banks, insurance companies and superannuation providers to streamline business applications and customer databases.
Another area of demand was .NET developers in the commerce and industry sector as companies shift to Microsoft platforms to develop web-based applications.
Mr Meyer said there was a "healthy struggle" between some larger financial services institutions in Australia for the better talent, along with project demand from the broader commercial and industrial sectors.
"If you take a market like Perth, for example, which is quite mining and resources focused, they are competing quite aggressively on a dollar-for-dollar point of view to attract the right sort of talent."
The rate increases were similar for contracting IT professionals.
The report finds 51 per cent of employees in technology are likely to have a bonus component to their salary package. Mr Meyer said the typical range for bonuses was 10 to 15 per cent, but 20 to 25 per cent could be offered for top-end, senior positions.
The E.L. Executive Demand index released last week finds capital investment is booming in the resource-rich states, generating considerable demand for engineers and technology executives.
The strength of the Australian dollar may be reducing the attractiveness of investing in Australia, but it makes IT-related purchases far cheaper, it finds.
"Companies are currently using this opportunity to update equipment levels," the study says.
However, the technology sector's gains in Queensland and Western Australia last month were outpointed by falls in NSW and the ACT.
The 2011 Hays Salary Guide, also released last week, finds 45 per cent of IT&T employers intend to increase salaries in their next review by between 3 and 6 per cent, while 10 per cent will offer increases above 6 per cent.
It finds almost 60 per cent of employers expect to increase permanent head count in their IT departments over the coming year.
Meanwhile, staff turnover has already increased in 31 per cent of organisations.
Hudson ICT national practice director Martin Retschko said that in some cases high demand contractors had increased their rates by 10 to 15 per cent in the first half of this year.
"We have seen some movement of candidates into the contracting market, from permanent roles, incentivised to do so by these rate increases," he said.
Still, the recently Hudson ICT 2011 Salary Guide finds a net 41 per cent of ICT employers still anticipate an increase in permanent head count for the quarter ending this month.
Mr Retschko said bonuses varied from 10 per cent of base and super to 30 per cent. Common perks included car parking, study leave, product discounts, insurance, conference attendance and club memberships.
Spark Recruitment director Luke Singleton said more employers were looking at retention as they braced for a greater incidence of poaching. "This will drive wage pressure as employers battle to retain their top talent," he said. "But with the Aussie dollar being high, international companies will hire talent in cheaper locations."
He predicted the telecoms sector would have the highest salary growth next financial year because of pressures from the NBN and its suppliers.
Mr Singleton said bonuses were back in fashion in the investment banking market after a two-year hiatus. "But they are still relatively subdued due to the tough global economic conditions."
Balance Recruitment co-founder and joint managing director Simon Hogg said bonuses were still the exception rather than the rule in IT.
"When they are in place, they tend to run between 5 per cent and 15 per cent range," he said. "The investment banking sector is different, though -- 20 per cent to 40 per cent is not uncommon for the high performers."
He said candidates were won over by perks such as formal training and certifications, car allowances, extra leave and flexible work arrangements, which tended to be less common.